So here it is fellas...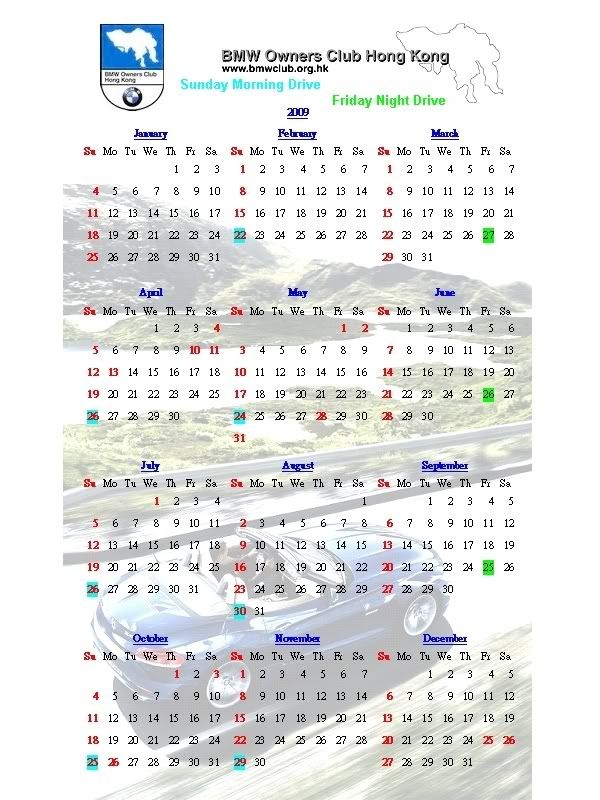 Our plan is to do at least one drive per month (with December left open with the hope of doing a Christmas bash like the one in 2007). The next drive coming up will be SMD on 22nd February 2009 so see if you can come along! It's been posted on
Facebook
too!
Obviously we'll try to stick to this schedule, but for the sake of flexibility, a particular date may be changed nearer the time if there is sufficient reason to do so, such as poor weather, road closures or other logistical difficulties. Sign-up lists, meeting times, meeting points and routes will be announced nearer the date of the drive.
Hopefully, this will not be all there is in store. We haven't forgotten the possibility of further BMW Driver Training Sessions at ZIC and it's been a while since we all went go-karting as a group. We'll try to think of other events too, and hopefully end with a Christmas bash. Let's hope the economy doesn't slump too much further so that we can raise funds to organize more events...
Meanwhile, we're an open club, so please do not hesitate to chip in with your views and suggestions!
Thank you for your continued support,
The Committee.